Enterprise AV Design And Installation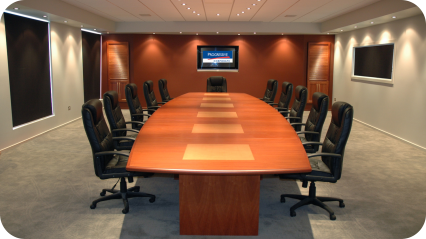 Inspired Excellence is an Enterprise AV Systems Integration company...providing full turnkey services from concept to completion for businesses large and small. We build auditoriums, boardrooms, conference rooms, training rooms, media displays, interactive whiteboards, digital signage....the list goes on. Our team of experienced, talented engineers and installers can efficiently and masterfully implement projection, camera, sound, control, and lighting systems with ease.
Deciding to use IE is a no-brainer, and here's why:
- We're highly adaptable and skilled in all facets of Audio Visual design.
- The "wow" factor. We demand the highest standards of quality installation there are....delivering systems that look beautiful and organized.
We employ the best people....delightfully easy to work with, always courteous and professional. We'll do everything possible to earn your satisfaction in all phases of the integration process...from the initial design consultation to training and support. Take a look at some examples of our work in the IE gallery.