Commercial Structured Cabling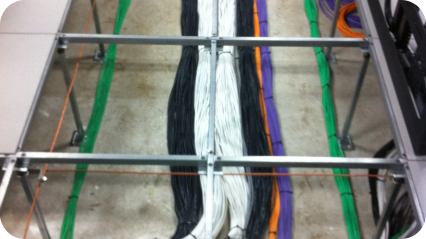 Inspired Excellence is a Commercial Structured Cabling installation company servicing the Greater Atlanta area. General Contractors and IT managers use IE to install Voice/Data, Coax, and Fiber cabling because they know we deliver all project requirements on-time and with uncompromised excellence and efficiency.
Having worked in some of the most high-profile facilities in the world, our installers are accustomed to the highest standards of cable installation. You won't find another company nearby who can run cables more efficiently and neatly than IE Systems.
As a company well-versed in current Telecommunications technologies, we're also more than a bunch of guys off the street who can pull wire. We're a collective group of knowledgeable professionals, courteous at all times.
Structured Cabling installation:
Take a look at some examples of our work in the IE gallery.