Home Theater AV Design And Installation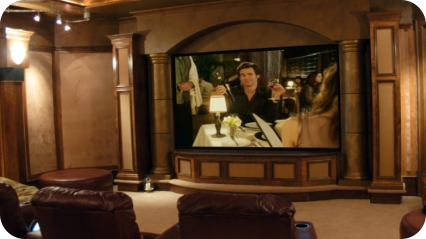 Inspired Excellence is a Home Theater design and installation company. Whether you're in the market for a simple 5.1 flat screen TV surround sound sytem in your living room or a 20-seat custom designed full-scale HD projector 7.2 surround sound Home Theater......you've come to the right place.
Our team is supremely knowledgeable in all aspects of home theater design, and our installation team is courteous and professional.
Take a look at some pictures of our work in the IE gallery, and feel free to contact us for an affordable quote.