Security Systems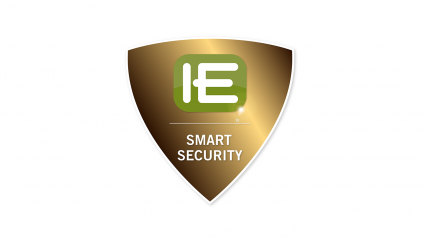 Visit the IE Smart Security website at www.iesmartsecurity.com
Modern panels and sensors go beyond typical burglar alarms Full-color touchscreen security panels don't just look cool; they're versatile and easy to use. Your panel is the cornerstone of any Smart Security system, protecting your loved ones and your property. Burglar alarms are only the beginning:
• Motion detectors can pick up suspicious activity inside the home.
• Sensitive fire and smoke alarms prevent serious damage.
• Medical monitoring devices bring help quickly in an emergency.
• Don't forget flooding, freezing or carbon monoxide monitoring. Get a great view of your home with indoor/outdoor video
• Video is the best way to watch your kids, pets or property. Pick a wireless camera that fits your needs, whether it's high-def, night vision, pan-and-tilt, or the latest video doorbells.
• View live or recorded video through your smartphone from almost anywhere, and also get event-based text or email alerts. Plug in to the coolest connected home technology
• As your on-call Smart Security advisors, we'll tell you what will work best with your system, and how you can create a connected home with the hottest new high-tech equipment.
• Use your smartphone to interact with your security, locks, lights, thermostat and garage door. Then include Amazon Echo or Dot, Apple TV, Apple Watch or Amazon FireTV to make your life even easier.